2018 WeddingWire Couples Choice
Talamore Country Club is so very happy to anounce that we have been chose for the 2018 WeddingWire Couples Choice Award!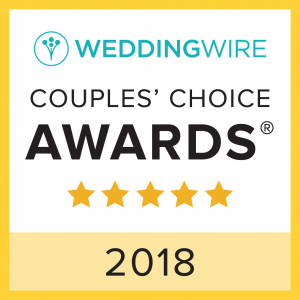 From WeddingWire:
Drumroll please…We are so excited to announce the winners of the tenth annual WeddingWire Couples' Choice Awards®! Honorees represent the top 5% of wedding professionals nationwide for their excellence in quality, service, responsiveness, and professionalism within the wedding industry.
We are so proud to recognize these award-winning professionals for their exemplary work and the outstanding reputation they've established among newlywed couples as demonstrated through their excellent reviews. Winners are selected solely based on their reviews and are determined by a combination of four factors: overall rating, total number of reviews, review performance from 2017, and consistency of reviews from year to year.
Engaged couples use the award as an indicator of legitimacy and reliability when selecting their team of wedding professionals. The badge demonstrates to couples that a wedding professional is committed to providing the highest quality service throughout the planning process and on their wedding day.